Garden Lighting - Morgan Oates Landscape Gardening & Maintenance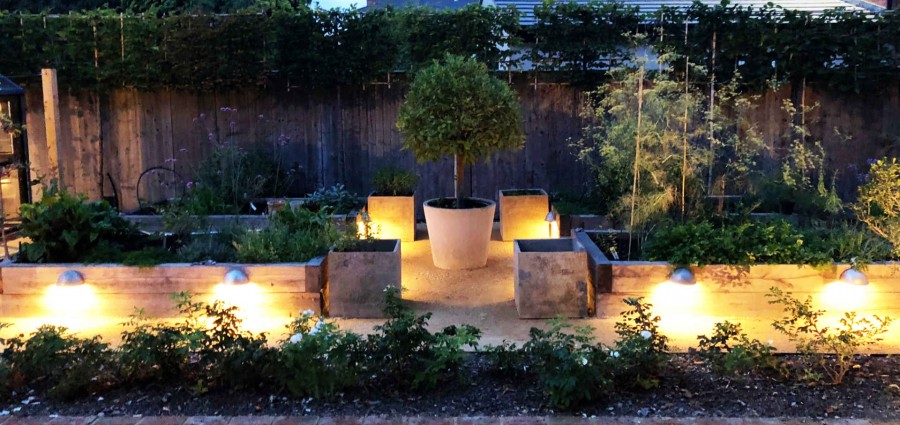 We can design and install a bespoke, safe and economical garden lighting system to extend your living space into your garden.
Lighting structures, plants and architectural features will transform the appearance normally unnoticed during daylight hours to give your garden a totally new dimension at night.
Garden lighting helps to prolong the time you can enjoy your outdoor space. Professionally done lighting transforms your garden into an extra 'room' that you can use after darkness falls. Unwind or relax with friends on a hot summers night or see the beauty of your garden lit up at night from the comfort of your home.
Lighting controls can be integrated with your house lighting system or from a remote control or even from your smartphone or tablet computer. We can bring your garden to life using dramatic lighting effects to suit your personal desire.
We obviously want the lighting in your garden to be safe and long lasting whilst providing value for money. Therefore, for the safety of you and your family, we use qualified electricians and our engineers are trained to City and Guilds Level 2 and for Part P. We will install your garden lighting to the current industry standards providing the correct certificates on completion.
To ensure the longevity of your garden lighting, we only use the highest quality fixtures and fittings from the following suppliers - Hunza, Collingwood, Louis Poulsen, John Cullun & Oase.